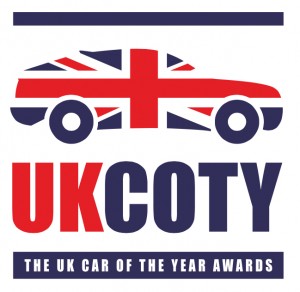 The first round of voting in the UK Car of the Year Awards 2021 concluded with honours for nine different automotive brands. Winning two awards were Ford – recognised for its Puma and Kuga models in the Best Small Crossover and Best Medium Crossover categories respectively – and Škoda. The Czech manufacturer's Octavia model emerged victorious in the Best Family and Best Estate categories.
Electric powertrains were judged best in class in two of the 12 categories at the UK Car of the Year Awards 2021. The Best City Car prize went to Honda – a first-ever UK Car of the Year Award for the Japanese manufacturer – for its Honda e. Elsewhere, another high-profile battery-powered vehicle, the Volkswagen ID.3, was named the winner of the Best Small Hatch class.
It was a good year for Toyota/Lexus, being recognised in three categories at the UK Car of the Year Awards. The Toyota Yaris was named Best Supermini, while the popular GR version of the same car dominated the Best Performance category. Meanwhile, Lexus won the title of Best Open Top with its LC Convertible.
There was a successful return for the Defender name, as Land Rover's updated version of the classic off-roader was named Best Large Crossover. Meanwhile, the Mercedes-Benz S-Class triumphed in the Best Luxury category – a title that the German manufacturer won in the inaugural UK Car of the Year Awards in 2014. Finally, there was another triumph for Germany, as BMW – winner of more UK Car of the Year Awards than any other manufacturer – picked up the prize for Best Coupe with its 4 Series.
This year's judging panel, which comprises 29 motoring journalists based all over the UK, were asked to choose their winners in vehicle classes ranging from Best City Car to Best Medium Crossover to Best Performance. The top model in each of the segments has now qualified for the next stage – the category of UK Car of the Year 2021, which will be announced on 8th March 2021.
Full list of UK Car of the Year Awards 2021 category winners:
Best City Car – Honda e
Best Supermini – Toyota Yaris
Best Small Hatch – Volkswagen ID.3
Best Family – Skoda Octavia
Best Luxury – Mercedes-Benz S-Class
Best Estate – Skoda Octavia Estate
Best Small Crossover – Ford Puma
Best Medium Crossover – Ford Kuga
Best Large Crossover – Land Rover Defender
Best Coupe – BMW 4 Series
Best Open Top – Lexus LC Convertible
Best Performance – Toyota GR Yaris