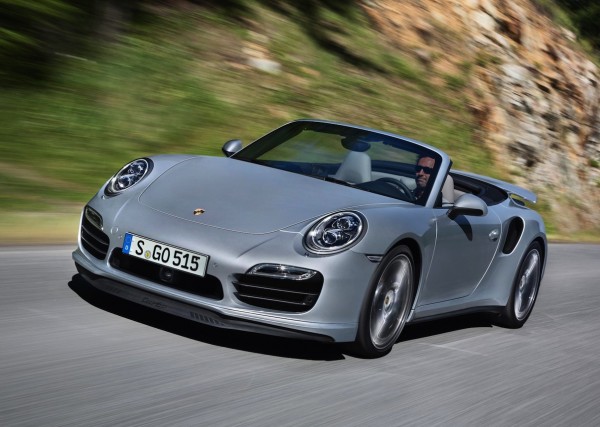 Hot on the heels of the 911 Turbo and Turbo S Coupé, Porsche has unveiled drop-top versions of the duo.
In this year, the 50th anniversary of its 911 brand, Porsche is making sure there is plenty of new options for those buyers in the market for one of Stuttgart's finest.
Both versions of the car are powered by Porsche's 3.8-litre flat-six engine, which puts out 520bhp in the Turbo model, and 560bhp in the Turbo S. Zero to 62mph times are 3.5 seconds and 3.2 seconds respectively, and the top speed for both 911s is 197mph.
Porsche's dual-clutch transmission (PDK) comes as standard, as well as the PTM all-wheel-drive system. Other technologies of note on the new cars are rear axle steering and active aerodynamics. The former has seen handling improve both on the road and the track, while the latter can be tuned by the driver to optimise efficiency.
Priced from £126,766 and £149,511 respectively, the Turbo and Turbo S models will go on sale in the UK in December.