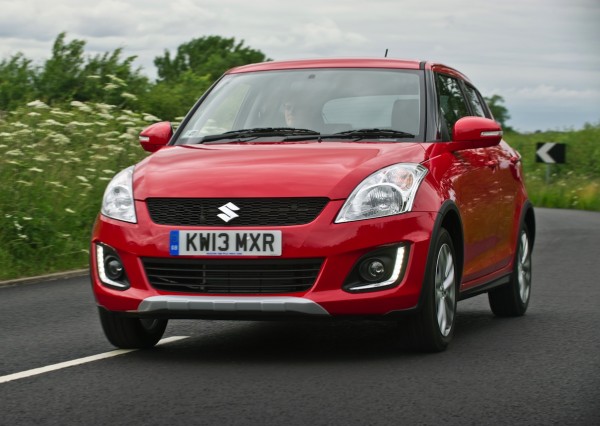 The UK is set to benefit from the 4×4 version of the Suzuki Swift when it goes on sale this month.
Already on sale in Japan and other European countries, the 5-door Swift 4×4 is powered by a 1.2-litre engine, and is available in Suzuki's SZ3 and SZ4 grades. A fully automatic and permanent 4-wheel-drive system transfers additional torque to the rear wheels when required, adding to the Swift's on-road handling capabilities.
The SZ4 is distinguished from the standard model with front and rear skid plates, black wheel arch extension and black side skirts.
Lightweight components mean the weight increase over a conventional 2WD Swift is just 65kg, while Co2 emissions are just 10g/km higher at 126g/km.
Suzuki has included the new models in its current VAT-free offers, with the SZ3 and SZ4 priced from £11,516 and £13,116 respectively.