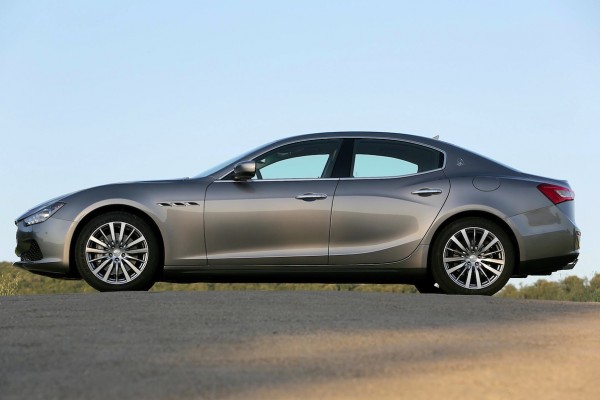 Maserati has its eyes on the 'E' segment with the arrival of the Ghibli, the Italian manufacturer's second four-door saloon in its range.
The new car will be powered by two petrol engines – a 330bhp V6 Twin Turbo in the Ghibli, and a 410bhp in the Ghibli S. There will also be the option of a version fitted with Maserati's first diesel, a V6 offering 275bhp and 600Nm of torque.
Performance-wise, the Ghibli S reaches 62mph from a standstill in five seconds flat, and has a top speed of 177mph. The diesel version takes 6.3 seconds to cover the same distance, and returns 47.8mpg, emitting 158g/km of CO2.
There is a 50:50 weight distribution, and a double wishbone front suspension and a five-link rear suspension to aid vehicle dynamics.
Inside, drivers and passengers benefit from cabin features such as WiFi WLAN hotspot, up to 15 audio speakers, and an 8.4in touchscreen.
The Maserati Ghibli diesel, expected to be the best-seller in the UK, is priced at £48,830 OTR.