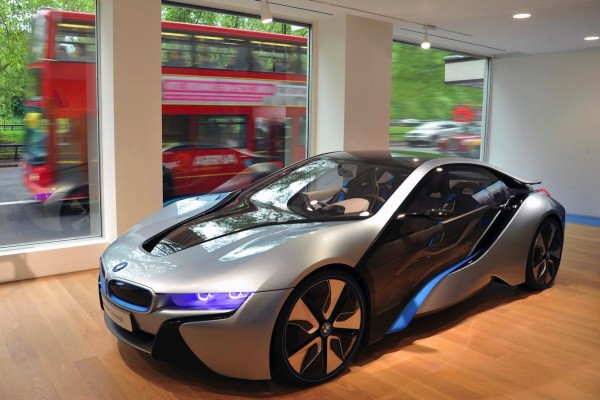 BMW has announced prices of its i3 ahead of the innovative car's official launch at the end of July.
Customers that enter into an agreement for the all-electric version of the i3 pay an initial £2,995 (inc. VAT), followed by payments of £369 a month, for a maximum of 36 months. Outright purchases can be made, and the price will be £25,680 OTR.
Details of the range-extender version of the car, which also includes a 650cc two-cylinder engine, are set to be announced nearer the car's official unveiling, on 29th July.
An AC fast charging pack is included as standard with i3, working in conjunction with the optional i3 Wallbox. With 7.4kW charge power available, the unit allows the car's battery power to go from zero to 80% in three hours.
Customers also have the option of using the pre-supplied cable, fitted to a standard household socket, or DC fast charging. The latter option is designed for use in public places,using a 50kW connection and takes under an hour to charge to 80%.